This week I'm listing debut novels I've read and loved and whose authors I'm looking forward to reading again. Of course, I could have listed J. K. Rowling or Cassandra Clare and such, but I thought they were too obvious so I'm listing slightly less known books/authors. Some of them are well known within the book-blogging community but aren't quite so popular outside of it or I think they should get more credit. So here we go!
1) As You Wish by Jackson Pearce: I read this book a long time ago and I still remember how awesome I thought it was and how different I found the premise, with the story being about a genie and everything and I've been following the author since then. In the last few years, Jackson has come up with a new kind of companion novels/series that I've been meaning to read for a while but haven't gotten the chance yet. Hopefully soon!
2) The Sea of Tranquility by
Katja Millay
:

I absolutely loved that novel and I can't wait for her next one. It totally blew me away and I didn't expect it to... that's the best kind of feeling. Sadly it seems like it's the only thing she's ever published so I just keep on waiting for her next work...
3) Hex Hall by Rachel Hawkins: I read this first book in the Hex Hall series a long time ago, and I absolutely loved it. When I finished reading that series I remember longing for something else by the author and checking out her Goodreads page every few days to see if she had anything else coming. It's kind of ironic that years later, I ended up picking up Rebel Belle without knowing that it was hers. She's just a great author.
4) All the Bright Places by
Jennifer Niven
: I don't know if I'm cheating with this one, since it's not her first book, but it's her first YA novel, so I'm adding it to the list. I don't read much adult novels because I mostly find the authors kind of pretentious, so I really enjoy when an author who writes mostly for adults has a smooth transition to the YA genre and in this case, I absolutely loved Jennifer's first YA book, it was just fantastic!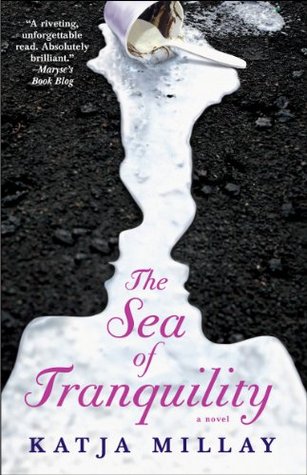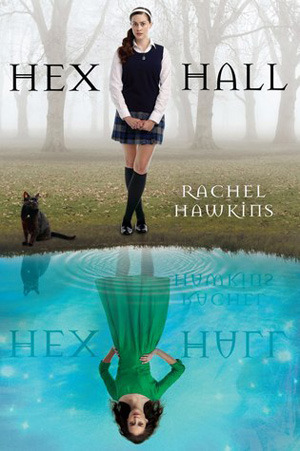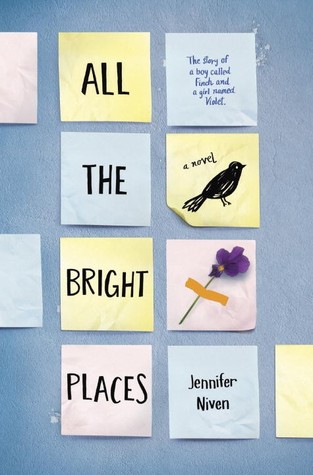 5)
Pivot Point by
Kasie West:

I found the novel and the writing fascinating and I really like her style. I've read and loved another book by her, I think it's her second published novel, The Distance Between Us. Overall I think she's the kind of writer whose work I would buy no matter what she writes, so I'm just really looking forward to reading more of her.
6)
Slammed by
C
olleen Hoover:

This one holds a special place in my heart for sure. It was one of the first books I read specifically for review and I fell in love with it. The characters and the drama had me sobbing at one point and then giggling like a crazy person a few pages further. Slammed was Colleen's first p
ublished novel and it was fantastic, but she keeps getting better and better and her later work is mind-blowingly amazing.
7) Shatter Me by
Tahereh Mafi:
I only know of her first series, and I'm really looking forward to anything else she writes, because she's just that great of a writer. I absolutely loved her poetic style to portrait Juliet and can't wait for her next book.
8) My Life Next Door by
Huntley Fitzpatrick
:

The fact that this one is her first novel is ridiculous. It's freaking perfect! Where do you go from there? Seriously, My Life Next Door is one of my favorite YA Contemporary reads ever. The romance is sweet, the family dynamics are interesting and complex and the plot twists and secrets are perfect for the story. I'm really looking forward to anything by this author.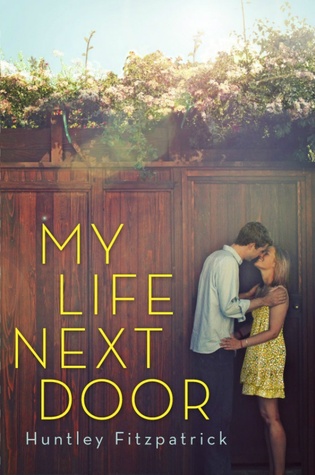 9) Red Queen by
Victoria Aveyard
: I really enjoyed Red Queen, I loved the drama and the plot twists and I'm really looking forward to the second book. I can't wait to have it! February can't come soon enough.
10) The Conspiracy of Us by
Maggie Hall
:

I recently read The Conspiracy of Us and I'm so happy is going to be a series because it was pretty amazing. I loved the whole Dan Brown-ish plot in a YA setting, kind of like Ally Carter but different... it's just great and I'm really excited to read more.