Title: The Conspiracy of Us
Author: Maggie Hall
Series: The Conspiracy of Us #1
Genre: YA Contemporary Mystery/Thriller
Published: January 13th, 2015
Publisher: Putnman Juvenile
Format: Hardcover, 336 pages
A fast-paced international escapade, laced with adrenaline, glamour, and romance--perfect for fans of Ally Carter

Avery West's newfound family can shut down Prada when they want to shop in peace, and can just as easily order a bombing when they want to start a war. Part of a powerful and dangerous secret society called the Circle, they believe Avery is the key to an ancient prophecy. Some want to use her as a pawn. Some want her dead.

To unravel the mystery putting her life in danger, Avery must follow a trail of clues from the monuments of Paris to the back alleys of Istanbul with two boys who work for the Circle—beautiful, volatile Stellan and mysterious, magnetic Jack. But as the clues expose a stunning conspiracy that might plunge the world into World War 3, she discovers that both boys are hiding secrets of their own. Now she will have to choose not only between freedom and family--but between the boy who might help her save the world, and the one she's falling in love with.
Review
My thoughts:
This is Maggie Hall's debut novel and the first installment in a series and I thought it was pretty great overall. It's marketed as a mixture between Dan Brown and Ally Carter, both of them authors that I love so kind of big shoes to fill in. I could see some elements of both authors, sure, but the plot wasn't as thick as Dan Brown's books and the main character is not as bad-ass as Ally Carter's characters usually are.
But even if it wasn't absolutely perfect, it was a really fun read and it kept me on the edge of my seat with anticipation throughout. The plot is well-done and the clues and revelations move it forward flawlessly.
The main character, Avery, was not my favorite, she was a little too erratic for my taste, and the love interest wasn't my cup of tea either, but they make kind of nice pairing. What made the characters department, at least for me, were the interesting secondary characters, like Stellan and Luc.
I'm really looking forward to seeing more of Stellan in the next book!
Another aspect of this book that I enjoyed were the romantic scenes, they were really well-paced and you could feel the sexual tension while reading them, without them being too forward or feeling rushed.
Overall, this was a great debut novel for the author nd I'll be sure to pick up the next one on this series.
Rating:
Reaction:
About the author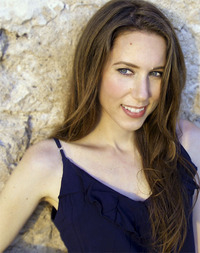 Maggie Hall is a traveling, decorating, champagne-drinking, USC-football-watching YA author. She is currently traveling the world for an indefinite amount of time with her husband, which means right at this moment, she might be on a beach in Thailand, drinking wine in Paris, or anywhere in between.


Her debut novel, a YA international thriller, was released from Putnam/Penguin in 2015.

She is represented by Claudia Ballard at William Morris Endeavor.