It's time to leave Earth and cross over to the other side... it's not as far away as you think!!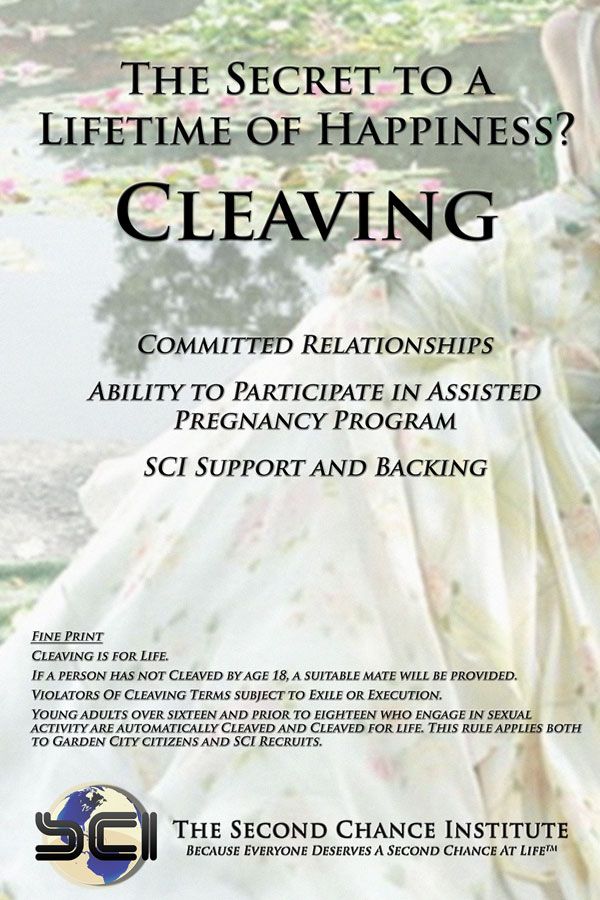 Guest Post:

d

aynight's controversy of "Cleaving" 1 of 3 Continued on A Backwards Story



There's nothing like starting the morning with a little controversy, so let's get a couple important things out of the way:

- So what is Cleaving? Cleaving is an extreme enforcement of morality.
- Did I purposely pick a controversial, dark subject to drive daynight's dystopia? Yes. Dystopias are about extremes.
- Am I apologetic for it? No :). That said, I understand it will make some people uncomfortable—as any extreme condition would.

In Garden City, Thera (the main setting for daynight), anyone who reaches the age of 18 (without having previously Cleaved), will be "Cleaved" for life. "Cleaving" refers to a lifetime union between two people that cannot be broken. The Cleaving is consummated by having sex. Thus, if two people have sex prior to 18 they are automatically Cleaved for life. Violation of Cleaving results in Exile or death.

Kira: "I'm just thinking about how many people in our high school would be married off by sixteen with that rule. And how pissed the guys would be to be limited to the first girl they snagged."

This contrasts Brave New World's approach, where the government conditions people to be immoral. Although, interestingly enough… as the SCI desires everyone to be Cleaved, they push immorality to get people to Cleave, but then expect the newly Cleaved to adopt a strict moral code thereafter.

The main characters in daynight are thrust into an environment where they are surrounded by almost 18-year olds. These young adults are bombarded with reminders that if they don't pick their Cleave, that the government will pick for them. So, Cleaving is top of mind for these kids. They either choose for themselves (that's a lot of pressure at that age to pick a lifetime mate) or have the government choose for them (equally scary).
About the Author:
Megan Thomason lives in paradise aka San Diego, CA with her husband and five children. A former software manager, Megan vastly prefers writing twisted tales to business, product, and marketing plans. When she isn't typing away on her laptop, she's reading books on her phone—over 600 in the last year—or attending to the needs of her family. Megan's fluent in sarcasm, could potentially benefit from a 12-step program for road rage, struggles with a Hot Tamales addiction, loves world travel & fast cars and hates paperwork & being an insomniac. Daynight is Megan's first published novel, but fourth written one.
daynight
Published November 26th 2012 by Creatspace
Meet The Second Chance Institute (SCI): Earth's benevolent non-profit by day, Thera's totalitarian regime by night. Their motto: Because Everyone Deserves a Second Chance™. Reality: the SCI subjects Second Chancers to strict controls and politically motivated science experiments like Cleaving—forced lifetime union between two people who have sex. Punishment for disobeying SCI edicts? Immediate Exile or death.
Meet Kira Donovan. Fiercely loyal, overly optimistic, and ensnared by the promise of a full-ride college scholarship, Kira signs the SCI Recruit contract to escape memories of a tragedy that left her boyfriend and friends dead.
Meet Blake Sundry. Bitter about being raised in Exile and his mother's death, Blake's been trained to infiltrate and destroy the SCI. Current barrier to success? His Recruit partner—Miss Goody Two Shoes Kira Donovan.
Meet Ethan Darcton. Born with a defective heart and resulting inferiority complex, Ethan's forced to do his SCI elite family's bidding. Cleave-worthy Kira Donovan catches his eye, but the presiding powers give defect-free Blake Sundry first dibs.
Introducing... the new Novella:
FREE
for the Tour!
On Smashwords!
clean slate complex
by Megan Thomason
Meet The Second Chance Institute (SCI): Worldwide non-profit and do-gooder organization. Their motto: Because Everyone Deserves a Second Chance at Life(TM). Reality: hidden behind every kind act is a dark agenda designed to gain control and force societal and moral extremes. Currently, the SCI's pushing Project Liberate, a program to woo the poor and downtrodden into their Clean Slate Complexes—where "everything is provided" from jobs to food, shelter, clothing, and education. Unfortunately, as with all things that sound too good to be true, there's a catch…
Meet Alexa Knight. Feisty, tough and currently homeless in Los Angeles, Alexa agrees to help the SCI in return for medical care for her sick mother. When she starts to suspect there's more to the SCI than meets the eye will she believe Adam—the boy who saved her life and the SCI's biggest champion, or Joshua—the attractive enigma who sings about conspiracy theories and pretends to be someone he's not?
Full of action, humor, romance, twists and turns, clean slate complex is a companion story to the highly-praised dystopian novel, daynight. It can be enjoyed before or after readingdaynight.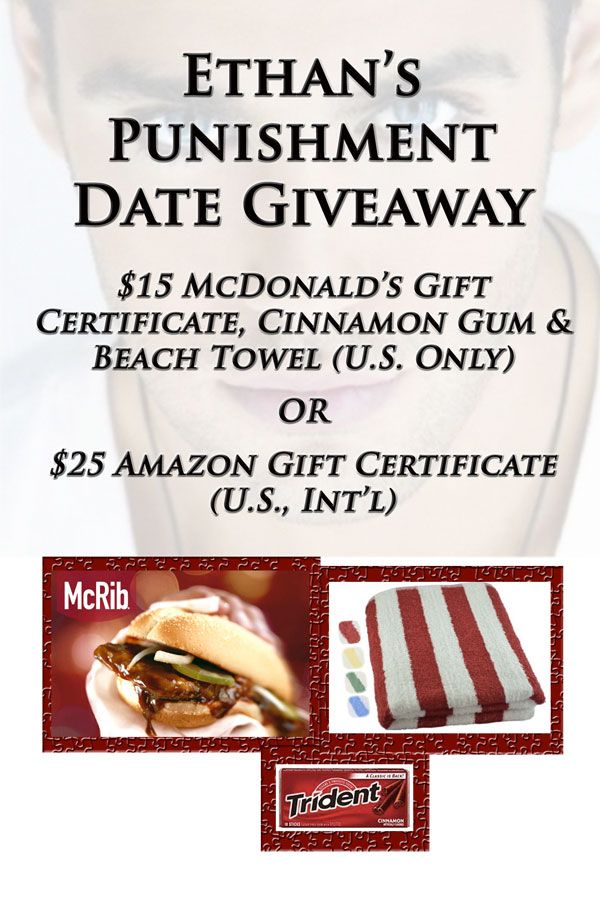 daynight Second Chances Giveaway:
Choose what you enter to win wisely. Your stay on Thera may be extended indefinitely.

Highlighting a different giveaway every daynight of the Tour... International Winners will receive a $25 Amazon Gift Certificate and US Winners may choose $25 GC in lieu of Prize Package.
US only. International winners will receive $25 Amazon gift certificate. US winners can opt to receive $25 Amazon gift certificate in lieu of any prize package.

Open only to those who can legally enter. Winning Entry will be verified prior to prize being awarded. No purchase necessary. You must be 18 or older to enter or have your parent enter for you. The winner will be chosen by Rafflecopter and announced on Rafflecopter and Grand Finale posts as well as emailed and the winner will have 48 hours to respond or a new winner will be chosen. This giveaway is in no way associated with Facebook, Twitter, Rafflecopter or any other entity unless otherwise specified. The number of eligible entries received determines the odds of winning. Giveaway was organized by Burgandy Ice @ Colorimetry and Prism Book Tours and sponsored by Megan Thomason. VOID WHERE PROHIBITED BY LAW.
a Rafflecopter giveaway
Become an SCI Recruit
The Second Chance Institute (daynight's Dystopia)
April 22 - Launch!
- My Seryniti -

Review
- Little Library Muse
23 - Tressa's Wishful Endings
- Buckeye Girl Reads -

Teaser
- Marked by Books -

Review
- Red Headed Bookworm
Welcome to Thera!
Building Thera
24 - Coffee Books and Me
Stressed Rach
Snuggling on the Sofa -

Review
25 - Christy's Cozy Corner -

Teaser
- All Fantasy Words -

Review
Kira * Blake * Ethan
Character Backgrounds & Posters