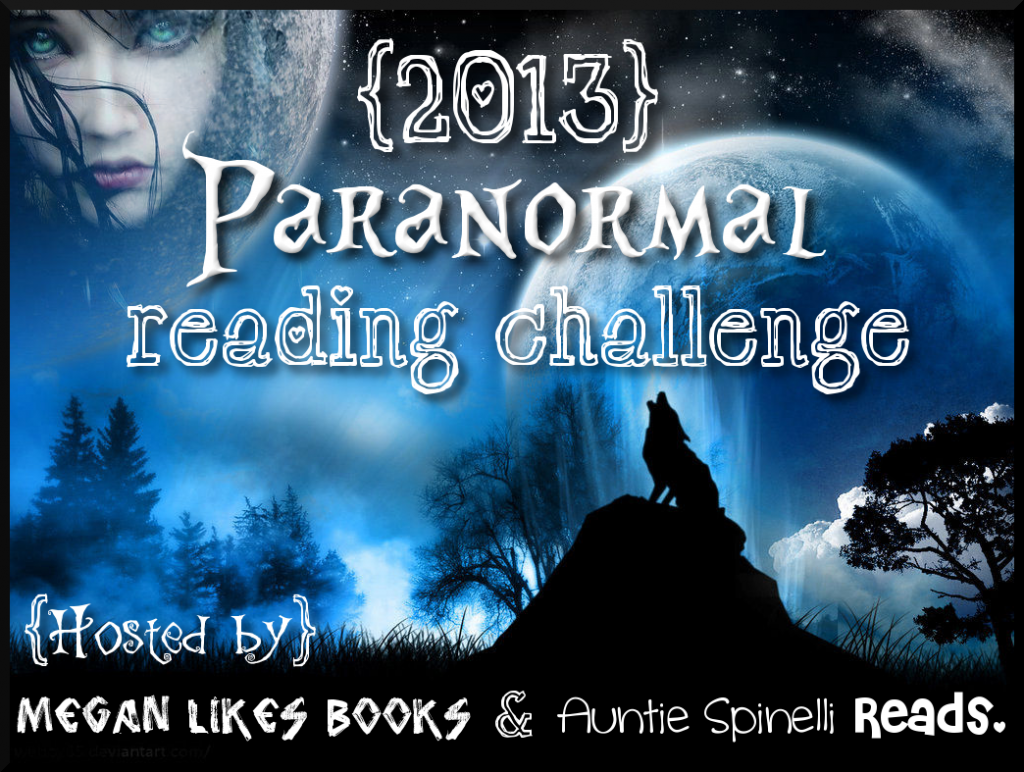 Well, the new year is almost here, and since this is the first time I get to start a new year as a blogger I thought it would be great joining to a reading challenge and what could be better than a Paranormal one? Since this is one of my favorite genres, I think I'll have a lot of fun while trying to complete this challenge.
The goal is to read one book featuring each of the following paranormal creatures:

Vampires, Werewolves/Shifters, Fey, Angels/Nephilim, Mermaids, Dragons, Zombies, Demons, Witches/Wizards, Ghosts, Aliens & Other (ie: sirens, unicorns, centaurs, timetravel etc.).
Each month of the year will highlight one creature and we can choose any book about the monthly paranormal creature.
We can choose to read just one book for month or read as many as we can, so here's the order of the challenge's categories and some of my picks:
March - Fey: The Iron King by Julie Kagawa
April - Demons: The Demon Trapper's Daughter by Jana Oliver
May - Aliens: Obsidian by Jennifer L. Armentrout
June - Zombies: Hollowland by Amanda Hocking
July - Witches and Wizards: Once a Witch by Carolyn MacCullough
August - Mermaids: Of Poseidon by Anna Banks
September - Dragons: Vanish by Sophie Jordan
October - Ghosts: Anna Dressed in Blood by Kendare Blake
November - Werewolves/Shape-shifters: The Summoning by Kelley Armstrong
December - Other (Time-travel): Time Between Us by Tamara Ireland Stone
So here are my top 12 choices for this challenge. I still may add some more, so

if you have any suggestions, please leave them in a comment below.
If you find this challenge interesting and you'd like to be a part of it, go HERE, read the guidelines and join the fun!