Top Ten Reading Goals for 2013
General goals:

#1 Read more books than last year.
In 2012 I read 75 books and I completed my Goodreads reading challenge. This year I am aiming to read 80 books at least. It is not much more, but I always get caught up on collage stuff through the year, so I'm being realistic and going for a goal I know I can achieve.
Kar
has read 8 books toward her goal of 80 books.


#2 Write reviews as soon as I finish a book.


Jeez! I'm such a lazy person! I'm always leaving work for later... Sometimes I wait months before writing the review of a book I've read, and by that time I can barely remember all the details and the things I loved and dislike about the book. This year I want to speed up my review process, make time to write reviews and actually do it.
#3 Pay more attention to my blog. Stop making excuses.
Well, I think I have stated that I'm a lazy person who gets easily caught up on collage stuff. I really want to change that this year. I know there are weeks when I don't post a single thing here, because I'm too busy or too tired or whatever. I mean, I'm not even able to keep up with weekly memes! This year I want to post at least 4 times per week.

#4 Stop buying books and start reading them.
Hi, I'm Kar and I'm a shopaholic. Seriously, I just can't help it! It is not like I'm rich or anything but every time I can spare a few cents I buy a new book and I don't even consider that I already have like a gazillion books on my shelf and Kindle that I haven't read yet. This will be a year of reading books not just buy them.
#5 Finish the Paranormal Reading Challenge
This is the first challenge I'm participating in as a blogger and I really want to commit myself with it. I'm doing good at reading this first month, so far, I've already read 4 books with vampires which is this month theme. But, as always, I'm not doing well at reviewing because I haven't written a single review for any of those 4 books. I have to figure out a way to keep up with the reading and the reviewing part of the challenge.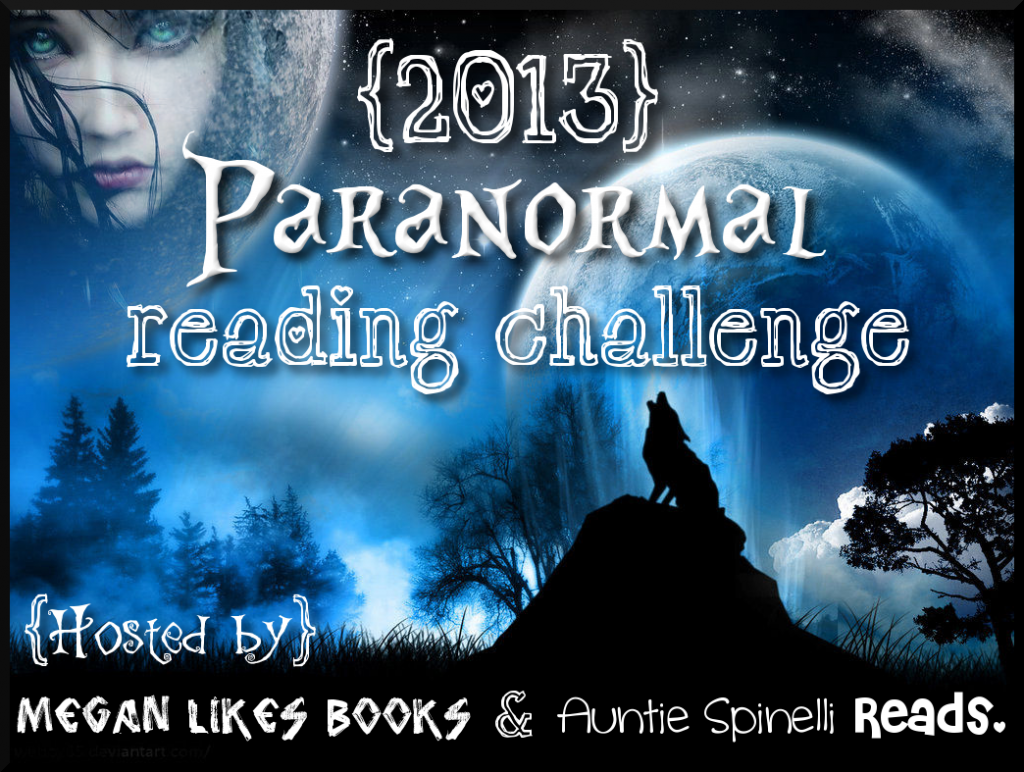 Specific
goals:
#6 Read the following classic before
the end of this year.
I'm not pretty good with classic because I always end up leaving them aside and telling me I'll read them later. This year I want to read at least five classics:
Othello by William Shakespeare,
Pride and Prejudice by Jane Austen,
Jane Eyre by Charlote Bronte,
Lord of the Flies by William Golding and
Wuthering Heights by Emily Bronte.
#7 Finish/catch up with the following series before the end of this year.
I've started a lot of book series but for some reason I'm not able to keep up with them. This year I want to finish or catch up with at least 10 series: House of Night by P.C. and Kristin Cast, My Blood Approves by Amanda Hocking, Beautiful Creatures by Kami Garcia, The Wolves of Mercy Falls by Maggie Stiefvater, Darkness Rising by Kelley Armstrong, The Immortals by Alyson Noel, Fallen by Lauren Kate, Unearthly by Cynthia Hand, Evernight by Claudia Gray and Vampire Academy by Richelle Mead.
#8 Review the following books before the end of my vacation.
I'm currently on my vacation and I don't have to go to collage until the second week of March. So I have to catch up with my reviews while I still have a lot of time for myself. I want this year's vacation to be productive, so I want to review at least 20 books I read this past few months: House of Night series (1-7) by P.C. and Kristin Cast, Riley Bloom (1 y 2) by Alyson Noel, Cross My Heart by Katie Klein, My Blood Approves by Amanda Hocking, Drowning Instinct by Ilsa J. Bick, Beautiful Creatures by Kami Garcia, Stay with Me by Paul Griffin, Hex Hall Series (1-3) by Rachel Hawkins, Good For You by Tammara Webber, The Chosen of Gaia by M. Mariz and Beautiful Disaster by Jamie McGuire.
#9 Read the following books over 500 pages.
I've always felt a little intimidated by long books. But this year I want to break the pattern a little and finish at least 3 books over 900 pages: The Witching Hour by Anne Rice, The Wise Man's Fear by Patrick Rothfuss, It by Stephen King.
#10 Read the following books that have been on my TBR list for over year and a half.
My TBR list is insane and that is an understatement. This year I want to read at least 5 books that have been on that list since 2011: Across the Universe by Beth Revis, Amy and Roger's Epic Detour by Morgan Matson, Water for Elephants by Sara Gruen, Wicked Lovely by Melissa Marr and Wither by Lauren DeStefano.
What do you think of my goals for this year?
What about yours? I'd love to know!
If follow me, tell me on your comment so I can follow you back :)